Bakery/Deli
Shop Smart Foods offer a wide array of freshly prepared foods, cakes and party trays. If you've been to a Shop Smart Foods lately you already know about the high quality choices and great customer service that makes us a great choice for all your ready-to-eat or serve needs.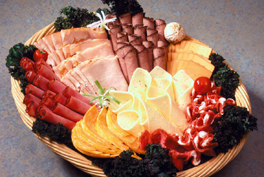 Party Trays
Choose our deli party trays for an office party, wedding reception, graduation, anniversary or birthday. We offer trays to meet your needs, from a 16" deli party tray that feeds 8-10 people, to an 18" tray that feeds 20-22 people.
---
Cakes for Every Occasion
Let Shop Smart Foods bakery assist in creating the fantasy wedding cake that will be the centerpiece on your special day! Not just for weddings, Shop Smart Foods can create a cake for any occasion - talk with our local cake designers for more details.
Shop Smart Foods freshly baked cakes come in many different sizes including:
Round Single Layer
Round Double Layer with Filling
¼ Sheet Single Layer
¼ Sheet Double Layer with Filling
½ Sheet Single Layer
½ Sheet Double Layer with Filling
Full Sheet Single Layer
Full Sheet Double Layer with Filling
Plus, Wedding Cakes can be custom made to fit your desires!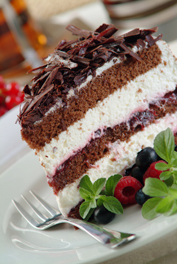 ---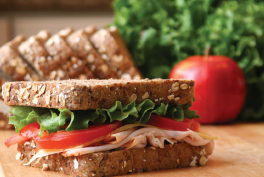 Deli Specials
Shop Smart Foods offers a wide variety of salads, side dishes and sandwiches all made with natural and fresh ingredients for snacks, lunch and dinner. Shop Smart Foods famous rotisserie chicken is a family favorite. Plus you can start your day with a hot cup of coffee and a delicious donut or cinnamon roll.
We're always looking to offer something new and delicious for our customers. Stop by your local bakery/deli to see what's new!